Neff DVD-N038-Metra Cab Ride-Chicago to Aurora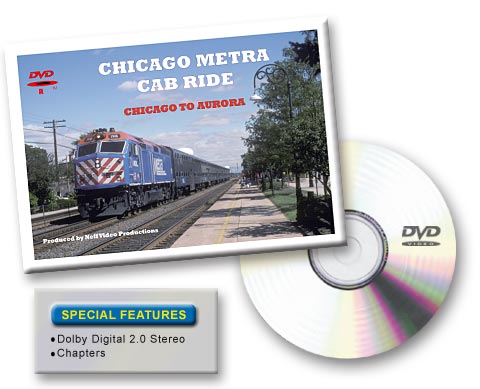 Travel with Neff Video aboard a Metra Suburban Commuter Train in September of 1996.
The trip is broken down into two parts. First we'll climb aboard the control car and head into Chicago Union Station and pick-up passengers for a run to Congress Park and back.
Upon return to Chicago Union we move our camera location to the head-end of the same train and board a EMD F40PHM-2 locomotive. This time our trip will take us on a twilight run to the end of the line at Aurora, Illinois.
One hour, full color, sound, and no narration.