Neff DVD-N030-Indiana & Ohio Railroad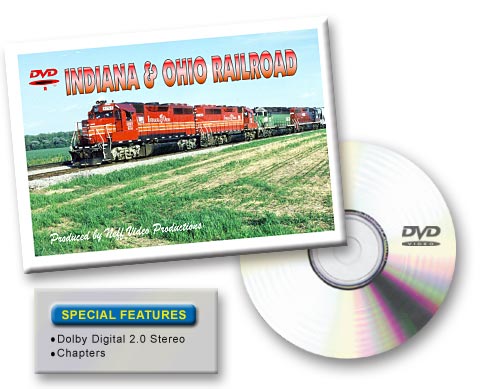 Learn whatís happened to Henry Fordís Railroad in the late 90ís.
This former Detroit, Toledo, & Ironton Railroad was purchased from Canadian National by Railtex Corporation. Railtex was later acquired by Rail America and is now the largest short-line, regional operator in the world.
Watch the action as this fledgling company takes over the former DT&I/GT mainline between Springfield, Ohio and Diann Tower, Michigan. Inheriting track that was in such poor shape, the FRA had to impose a 10 mph slow order on most of the line until Railtex could rehabilitate the line with new ties and ballast.
In the late nineties the track conditions have been improved so that again trains can run at track speed. Visit locations such as: Cincinnati, Carlisle, Miamisburg, Fairborn, Enon, Snyderville, Maitland, Tremont, Thackery, St. Paris, Mosquito Trestle, Rosewood, Quincy, Highbridge, Maplewood, Jackson Center, St. Johns, Lima, Columbus Grove, Ottawa, W. Leipsic, Malinta, and Diann Tower.
If you like GP30ís, this videoís for you. See the fleet of I&Oís GP30ís in both the old and new I&O paint schemes. Grand Trunk power is still in evidence in this video as the I&O was power short in the early years of the takeover.
90 minutes, full color, sound, narration and on-screen graphics.