Neff DVD-N027-Grand Trunkís Flat Rock Sub-The Last Four Days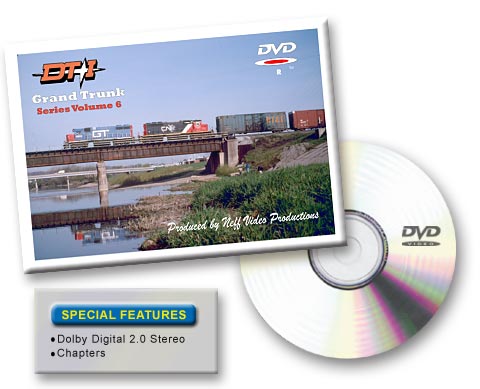 After midnight on February 15, 1997 what was once known as Henry Fordís Railroad became the Indiana and Ohio Railroad.
Witness the historic last four days of operations on this former Grand Trunk Western/Canadian National subdivision. Prior to the acquisition of this line by the Grand Trunk in 1980, the line belonged to the Detroit, Toledo, and Ironton Railroad.
Locations covered are: Miamisburg, Dayton, Fairborn, Enon, Springfield, Tremont City, Thackery, St. Paris, Quincy, St. Johns, Uniopolis, Lima, DT&I Jct., Leipsic, Hamler, Malinta, Metamora, and Diann Tower.
This program is in full color with sound and narration. 60 minutes in length.