Neff DVD-N019-Conrail's Lake Shore Line Pt1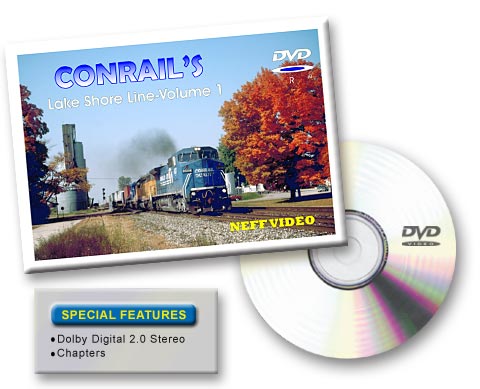 View Conrail's busy former "Water Level Route" in Ohio.
This heavily traveled mainline between Chicago and New York sees almost 100 scheduled freight trains a day. Part One of this series covers in and around the Cleveland area. You will see a huge assortment of motive power including the third generation diesels of GE and EMD.
Locations covered include Mentor, Collinwood, downtown Cleveland, Berea, Olmsted Falls, the wye near the Ford Fairlane plant and more.
Color, sound, narration, one hour.