Neff DVD-N018-Tennessee Pass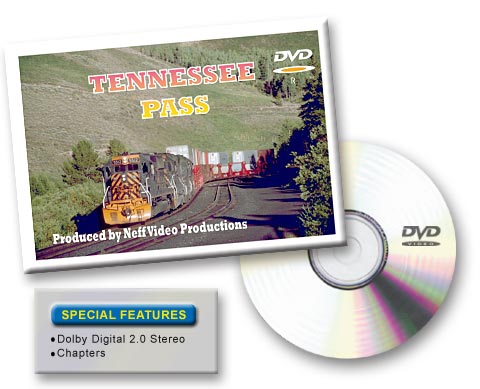 Travel with Neff Video to Tennessee Pass, Colorado during May of 1994.
View the formidable grade the railroad has to conquer daily between Minturn and the summit of the grade at Tennessee Pass.
Coal, manifest, autorack and TOFC trains are represented here. See for yourself why many railfans are attracted to this remote area. Snow, rain, and sunny scenes are shown. See a monster coal train with not one, but two sets of helpers cut into the train.
Full color and sound. 60 minutes. No narration.