Neff DVD-N017-Burlington Northernís Crawford Hill-Pt2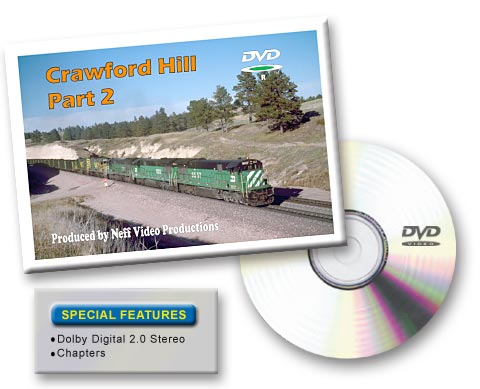 This is the sequel to our most popular video ever.
Watch the action on this 12 mile, 2% grade, pusher district between Crawford and Belmont, Nebraska. Burlington Northern in Cascade Green, Kansas City Southern, Union Pacific, and Santa Fe all make appearances.
On-screen graphics indicate locations and train information. Not narrated. One hour, color and sound.