Neff DVD-N016-Nebraska Hot Spots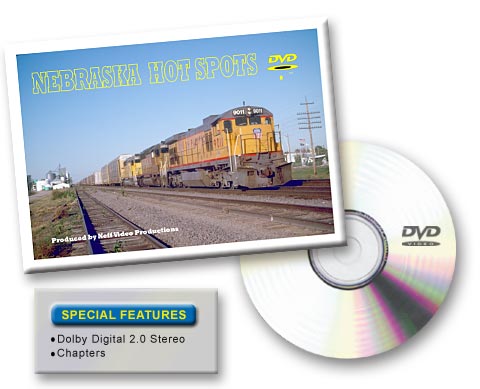 This program features a track-side tour of Nebraska starting with a visit to the busy Burlington Northern corridor between Grand Island and Crawford including Cairo, where you will see a five train meet and Ravenna, a crew change point for the BN.
We then drop down to the Union Pacific "Overland Route" along US 30 for intense action in the North Platt area.
Featured are Union Pacific, Burlington Northern, Chicago and North Western, Kansas City Southern, and Santa Fe second and third generation diesels including EMD and GE Super Cab units. Coal trains, manifest, double stacks and TOFC all do their part to keep the rails polished.
Color, sound, narration, one hour.