Neff DVD-N014-Burlington Northernís Crawford Hill - Pt1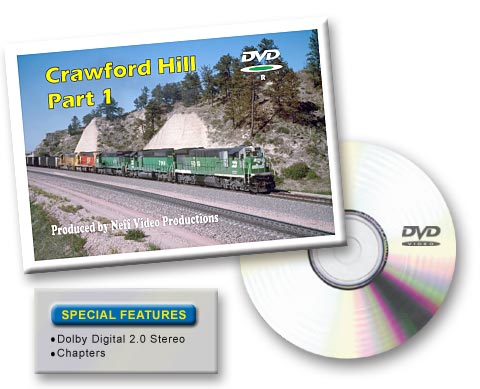 Crawford Hill is a 12 mile, 2.2% grade on the Burlington Northern in northwest Nebraska which contains two horseshoe curves, one of which is very similar to Conrailís Horseshoe Curve in Pennsylvania.
View power assignments from BN, KCS, Santa Fe, and Union Pacific. Be prepared for awesome sights and sounds of SD40-2ís and C30-7ís assisting eastbound coal trains from the Powder River Coal Basin.
Color, sound, narration, one hour, on-screen graphics indicate locations.