Neff DVD-N013-Ohio Hot Spots-Pt3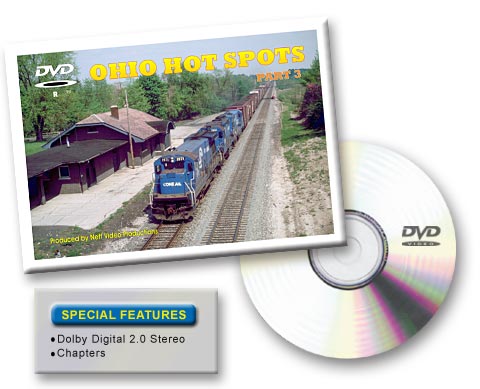 This is our third installment of the Ohio Hot Spot Series. The following locations are covered:
Sidney, Quincy, Ridgeway, Galion, Bellevue, and Berea Interlocking in Cleveland. Motive power includes Grand Trunk, Conrail, CSX, and Norfolk-Southern.
Some of the locations will feature towers, bridges, former depots and passenger stations, diamonds, junctions, and hump yards.
Color and sound, on screen graphics, no narration, one hour.