Neff DVD-N012-Conrail's Bee Line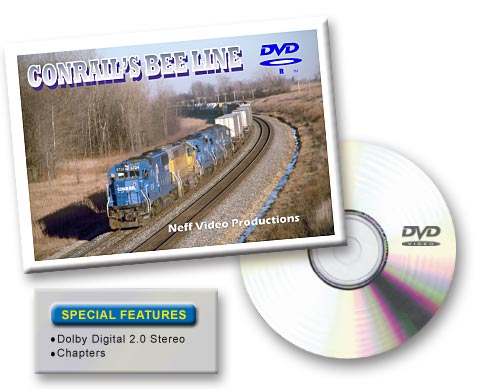 This video deals with contemporary Conrail diesel action on the former "Big Four", CCC&Stl line between Union City Indiana to Bellefontaine Ohio.
We'll work from Union City east through such locations as Ansonia, Dawn, Russia, Houston, Hardin, Sidney, Quincy, Degraf, and finally Bellefontaine. In addition to Conrail power-Union Pacific, Southern Pacific, Cotton Belt, Missouri Pacific, Chicago and NorthWestern, and Grand Trunk power will be seen in this program.
One hour, full color, sound, graphics, and no narration.