Neff DVD-N008-ONTARIO RAILS, PART 1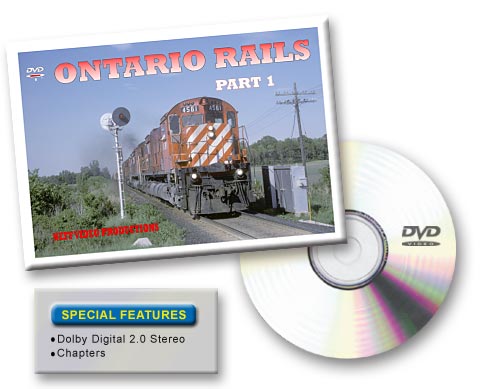 Join us for a tour of the railroad scene in southern Ontario.
Visit such places as Windsor, London, Thamesford, Woodstock, Brantford, Ayr, Milton, Campbellville, Burlington West, Guelph Junction and Port Hope.
See both passenger and freight as well as the GO Commuter, VIA and Amtrak passenger trains roaming the Canadian countyrside.
You will see a variety of motive power including Alco's, LRC's, RDC's, SD- 9's and other EMD units.
The Alco's (Montreal Locomotive Works) are an endangered species. See these air polluting beasts in the twilight of their long careers.
All action scenec were shot between 1987 and 1988.
Color, sound, no narration, one hour in length.