Neff DVD-N005-Chicago Hot Spots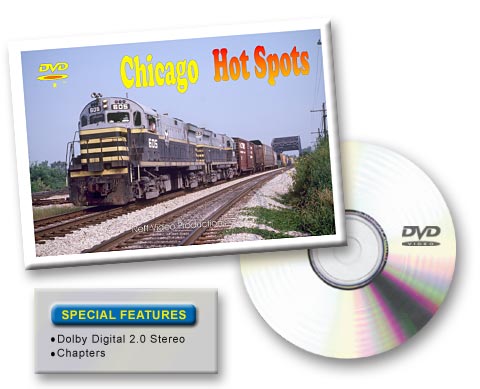 This program begins with 15 minutes of 16mm film and background music of Chicago during the 60ís.
You will then be taken to the late 80ís and visit some of Chicagoís favorite railfan spots including: Dolton, Blue Island Crossing, CP LaGrange, Hayford, Brookfield, and Joliet.
Road names covered are the Indiana Harbor Belt, Belt Railway of Chicago, Grand Trunk, Conrail, Soo, Canadian Pacific, Burlington Northern, Santa Fe, UP, IC, CSX, Metra and C&NW.
Color, sound, some music, no narration, on-screen graphics. One hour.