Neff DVD-N001-Around the curve & over the hill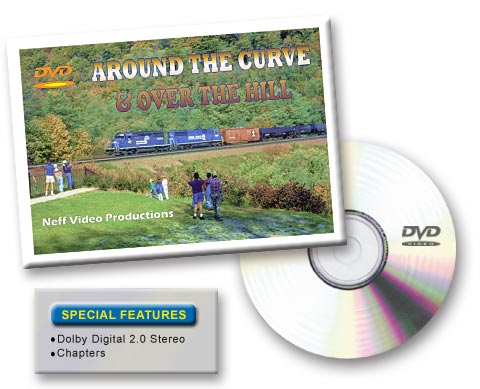 Witness Conrail's struggle to conquer the summit of the Allegheny Mountains from Altoona to the West.
Scenes include action at Altoona, the Horseshoe Curve, Gallitzin, Cresson, Lilly, Wilmore, Summerhill, South Fork, Johnstown, New Florence, Bolivar, Torrance (the Pack Saddle), Latrobe, Greensburg and Jeanette.
Filmed between 1986 and 1988. Full color, sound, on-screen graphics depicting locations, no narration, one hour.