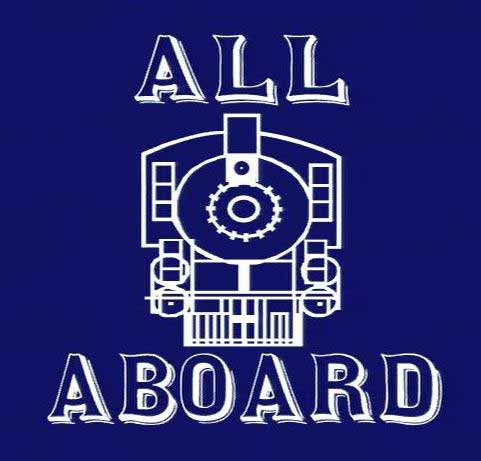 Welcome to All Aboard
Since the introduction of the railroads as a viable means of transportation in the early 1800s, mankind has held them in rapt fascination. Whether this admiration developed from awe of the speed and motion; or the mechanical complexity; or the romance of new vistas or returning home to familiar ones, this devotion has seldom wavered. The 26 half hour episodes of this Public Television series examine many aspects of the North American Railroad scene. Each episode explores a small portion of the steel rail system which played a major role in the development of North America. Many of the shows incorporate historic film footage recording the early days when the trains were powered by the steam locomotive. Much has been written about these machines, which so many have described as living things. While they have disappeared from everyday operation, it is still possible to witness their sights and sound through these film clips. This is a living history as these episodes display the development of the railroads up to the present day. A glimpse of changes in lifestyles is also seen as people interact with the railroads through time. Today the railroads are dominated by the massive high horsepower diesel locomotive thundering across the countryside. Although much of the variety of railroad companies has disappeared over the years, present day rail operation is featured, including Amtrak's national passenger service. The interest in preservation has lead to the establishment of several 'tourist' railroads running historic equipment through fabulous scenic vistas, several will compliment this series for the viewer's enjoyment.
All Aboard is being offered nationally and is shown in many states. The PBS stations that are carrying the show are listed for your convenience. If you don't see your local station listed, please let them know that you would like for them to carry All Aboard. An exciting lineup of 26 episodes have been selected for the first year.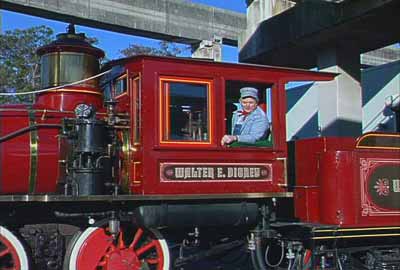 All Aboard is a joint production of Different Aspect Productions and Green Frog Productions, a widely regarded and experienced producer of railroad videos. Our host is Howard "HOrn" Goodwin, a long time model railroader and railfan. He is President of the South Florida Railway Museum and past president of the Sunshine Region of the National Model Railroad Association. Howard is well known for his flamboyant auctioneering style when the museum and the Sunshine Region hold their many auctions. Howard actively models in HO scale as well as inch and half live steam and is frequently seen at Trade Winds Park in North Ft. Lauderdale. His roads of choice are the Florida East Coast and Southern Railway.
---
|| All Aboard || Newsletter || E-mail Us || HOME ||
---
This page is produced and copyrighted by Green Frog Productions © All Rights Reserved

We welcome your questions and comments. Please contact Green Frog at greenfrogproduct@bellsouth.net
---